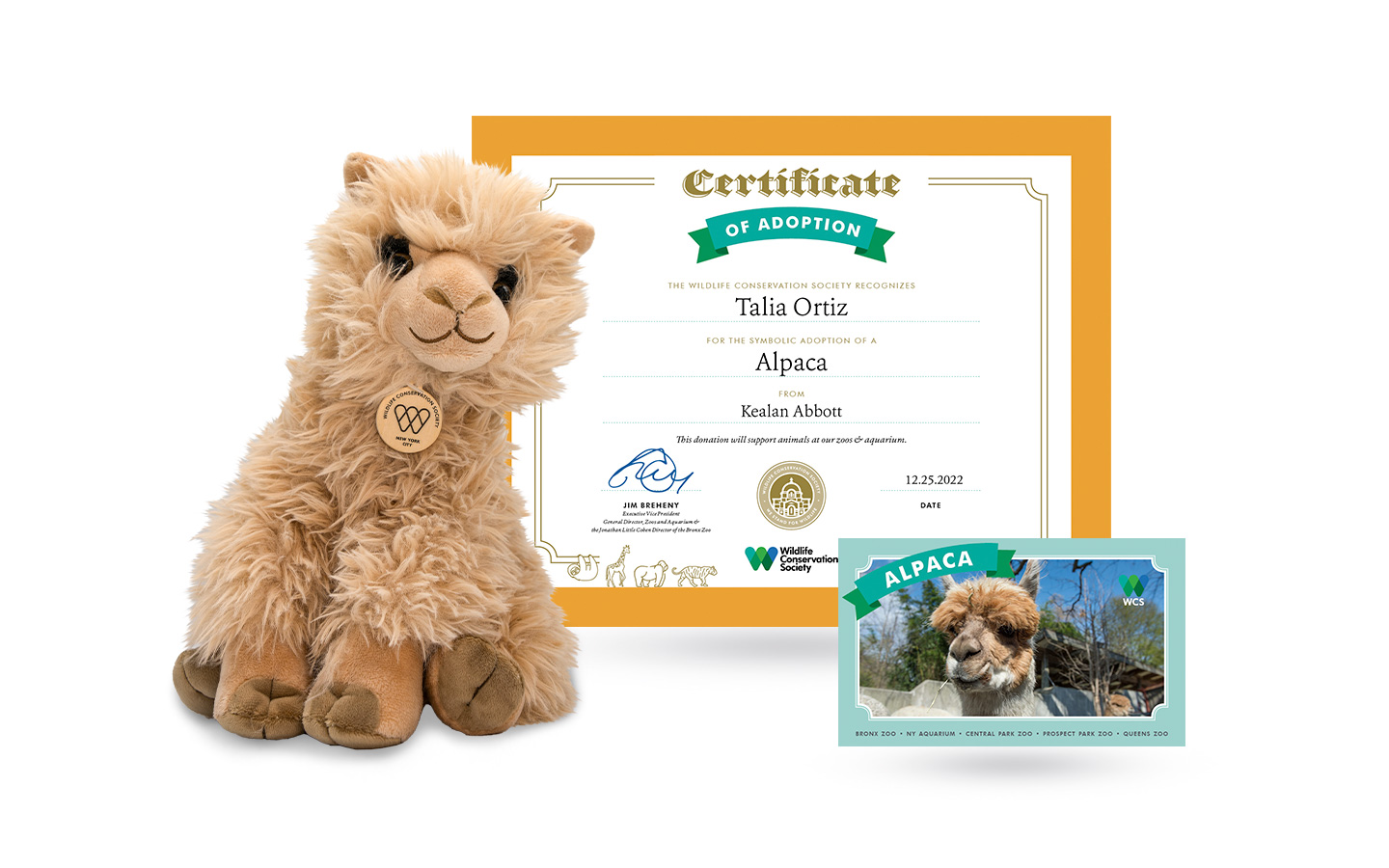 $60
Look for alpacas in Bronx Zoo's Children's Zoo, Prospect Park Zoo's Barn and Garden, and Queens Zoo's Domestic Animals area. The Wildlife Conservation Society is committed to helping indigenous people develop business to sustainably harvest alpaca wool in South America, and your symbolic adoption will help us continue our conservation work at the Bronx Zoo and beyond. Your donation* will include:
An alpaca plush animal
An animal fact card with photo
An adoption certificate
Thank you for your support and make sure to visit the alpacas in person at our parks!
*Symbolic animal adoption is only available to U.S. residents. We are unable to ship to P.O boxes at this time. The Wildlife Conservation Society is committed to getting your order to you in a timely fashion however, there may be shipping delays beyond our control. If you need more information, feel free to email us membership@wcs.org, subject: Symbolic Adoption.