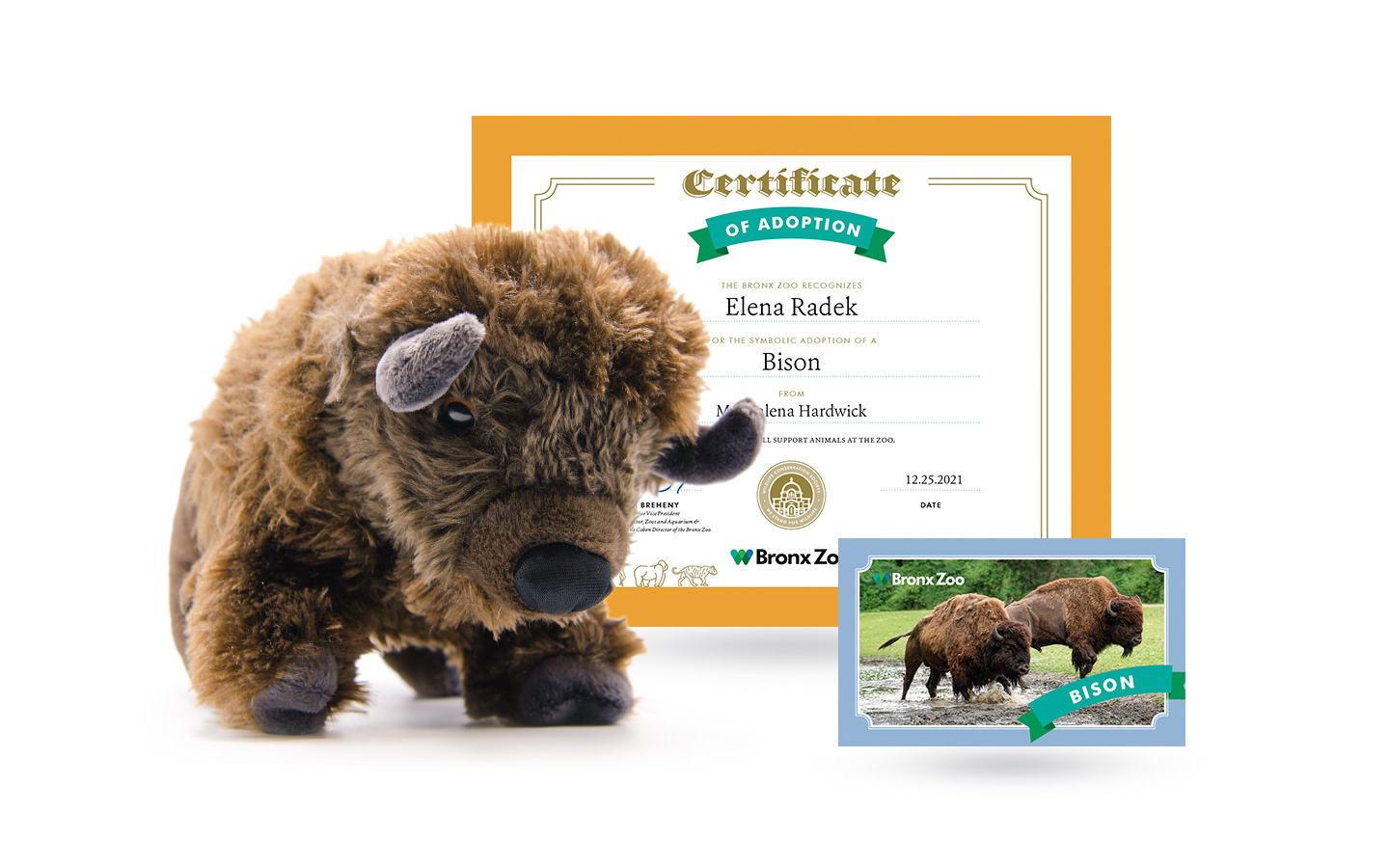 $60
The Bronx Zoo and the American bison have a long and happy history. In the early 1900's, when the bison was on the verge of extinction, the Bronx Zoo sent herds of Bronx-bred bison out west to re-establish the species in its native habitat. Today, WCS is continuing our tradition of using science-based solutions both in the field and in our wildlife parks to maintain viable bison populations and to preserve this icon of American heritage. WCS and other members of the American Bison Coalition, scores of bison-friendly groups, organizations, and businesses celebrated passage of the National Bison Legacy Act in 2016 —making the bison the National Mammal of the United States. Your symbolic adoption will help us continue our work on behalf of American bison and other species, at the Bronx Zoo and around the world.
An American Bison plush animal
An animal fact card with photo
An adoption certificate
Thank you for your support and make sure to visit the bison in person at the Bronx Zoo!
*Symbolic animal adoption is only available to U.S. residents. We are unable to ship to P.O boxes at this time. The Wildlife Conservation Society is committed to getting your order to you in a timely fashion however, there may be shipping delays beyond our control. If you need more information, feel free to email us membership@wcs.org, subject: Symbolic Adoption.