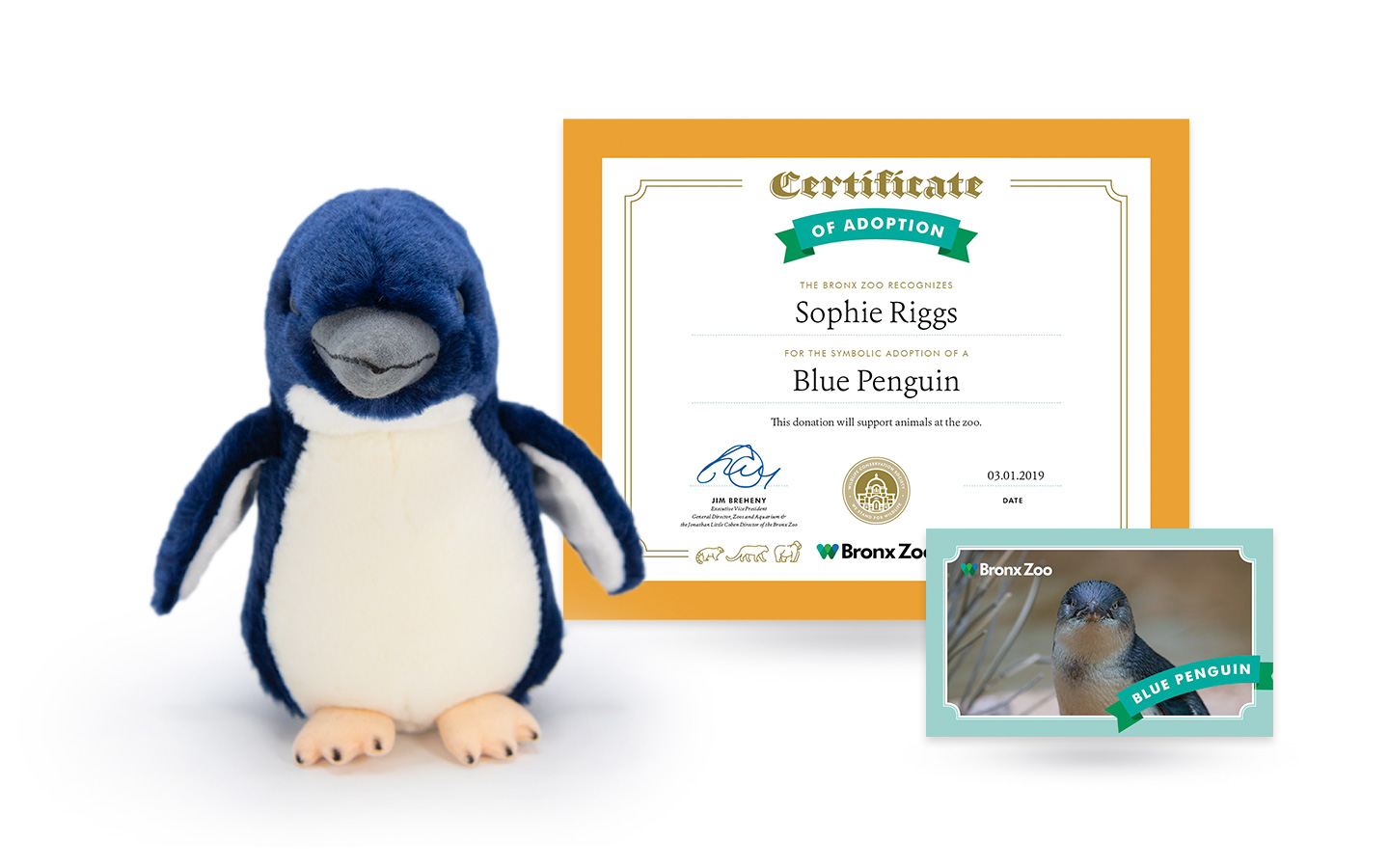 $55
Fans of Animal Planet's THE ZOO have seen the story of the little penguins, including the birth and care of one penguin JP, here at the park. We're committed to the future of these animals and your symbolic adoption will help us continue our conservation work. Your donation* will include:
A little penguin plush animal
An animal fact sheet and photo
A letter from Bronx Zoo Director Jim Breheny
A certificate of adoption
Thank you for your continued support. Make sure to visit the little penguins in the Aquatic Bird House on your next visit to the Bronx Zoo!
*Symbolic animal adoption is only available to U.S. residents, please allow 4-6 weeks for your package to arrive.