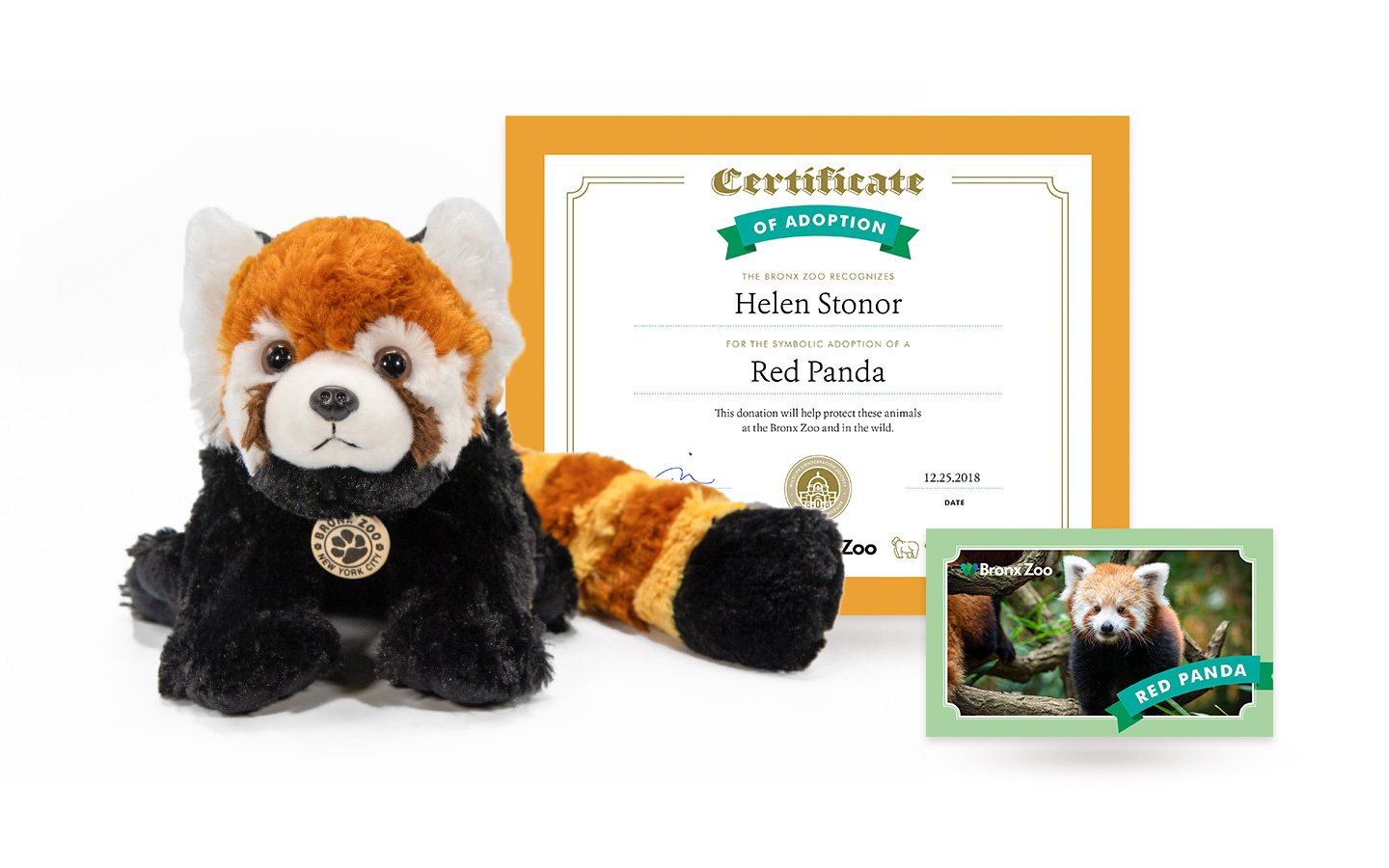 $55
It's no surprise that red pandas are a perennial fan favorite. Their big bushy tails and adorable faces are hard to ignore, especially at the Himalayan Highland Exhibit. This holiday season, you can support the Bronx Zoo's conservation work protecting this species and its habitat. Your donation* will include:
A red panda plush animal
An animal fact sheet and photo
A letter from the Bronx Zoo
Thank you for your support and make sure to visit the red pandas in person at the Bronx Zoo!
*The Wildlife Conservation Society is committed to the safety of our staff, volunteers, guests and community. During this national emergency, there may be shipping delays beyond our control. If you need more information, feel free to email us at membership@wcs.org, subject: Symbolic Adoption.