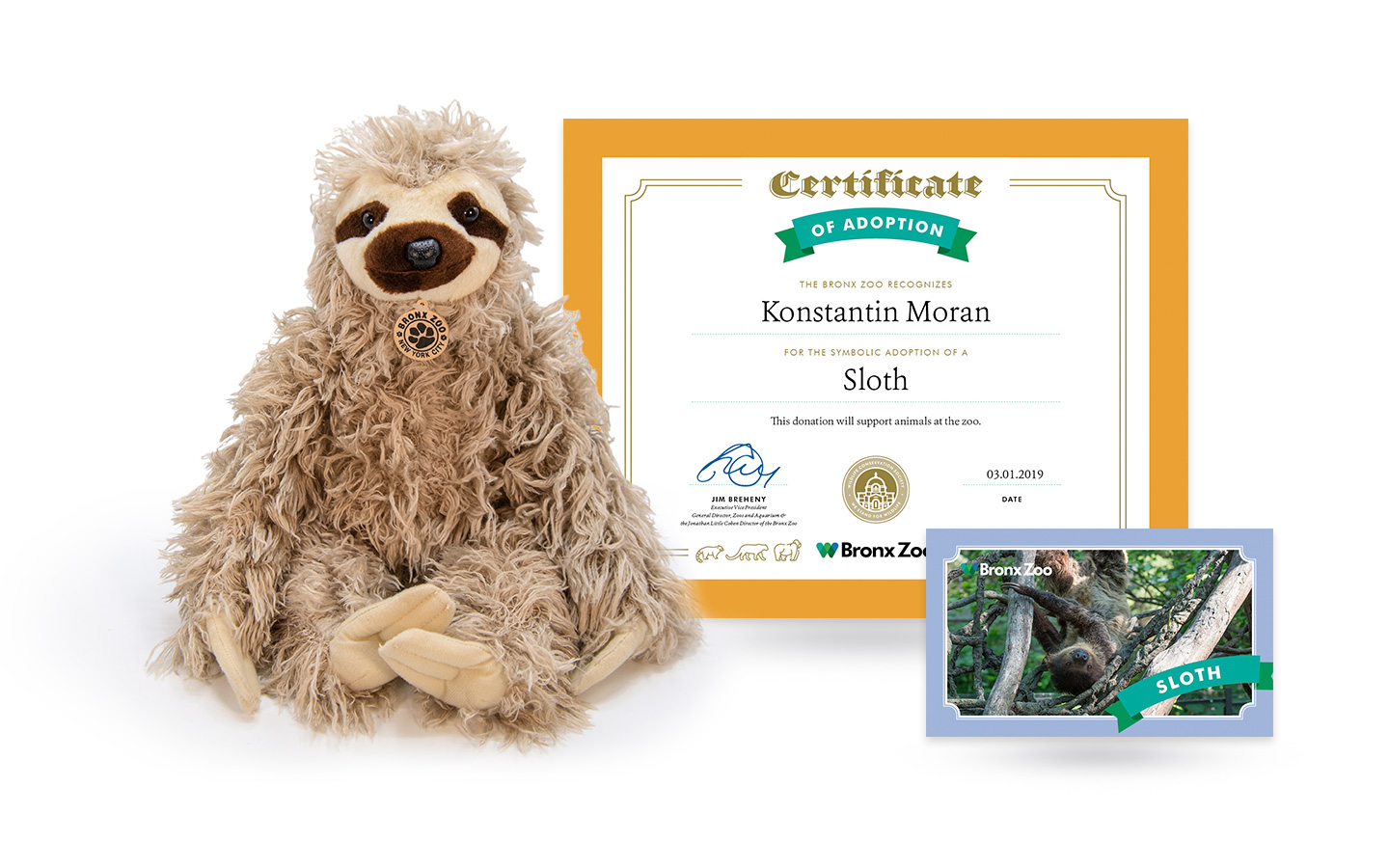 $55
Fans of Animal Planet's The Zoo have seen the hard work that goes into caring for our sloth. That work goes beyond the Bronx Zoo and we're committed to the future and conservation of these animals. Your symbolic adoption will help further those pursuits. Your donation* will include:
A sloth plush animal
An animal fact sheet and photo
A letter from Bronx Zoo Director Jim Breheny
A certificate of adoption
Thank you for your continued support. Make sure to visit the sloths at the Children's Zoo on your next visit to the Bronx Zoo!
*The Wildlife Conservation Society is committed to the safety of our staff, volunteers, guests and community. During this national emergency, there may be shipping delays beyond our control. If you need more information, feel free to email us at membership@wcs.org, subject: Symbolic Adoption.