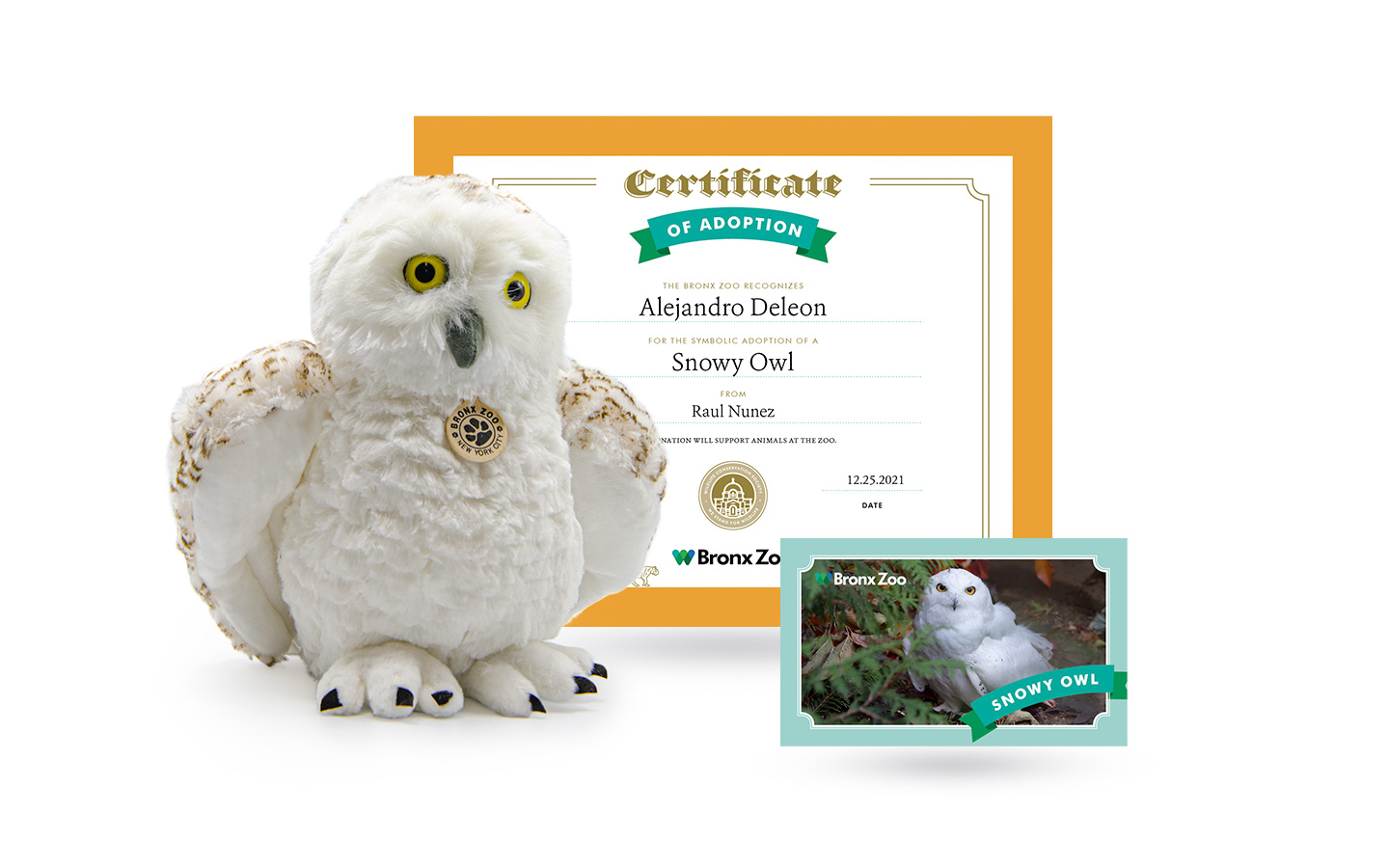 $60
The beautiful white feathers and striking yellow eyes make snowy owls an extraordinary sight in the Birds of Prey exhibit. The Wildlife Conservation Society is committed to the protection of habitat vital to these and other iconic birds, and your symbolic adoption will help us continue our conservation work at the Bronx Zoo and beyond. Your donation* will include:
A snowy owl plush animal
An animal fact card with photo
An adoption certificate
Thank you for your support and make sure to visit the snowy owls in person at the Bronx Zoo!
*Symbolic animal adoption is only available to U.S. residents. We are unable to ship to P.O boxes at this time. The Wildlife Conservation Society is committed to getting your order to you in a timely fashion however, there may be shipping delays beyond our control. If you need more information, feel free to email us membership@wcs.org, subject: Symbolic Adoption.