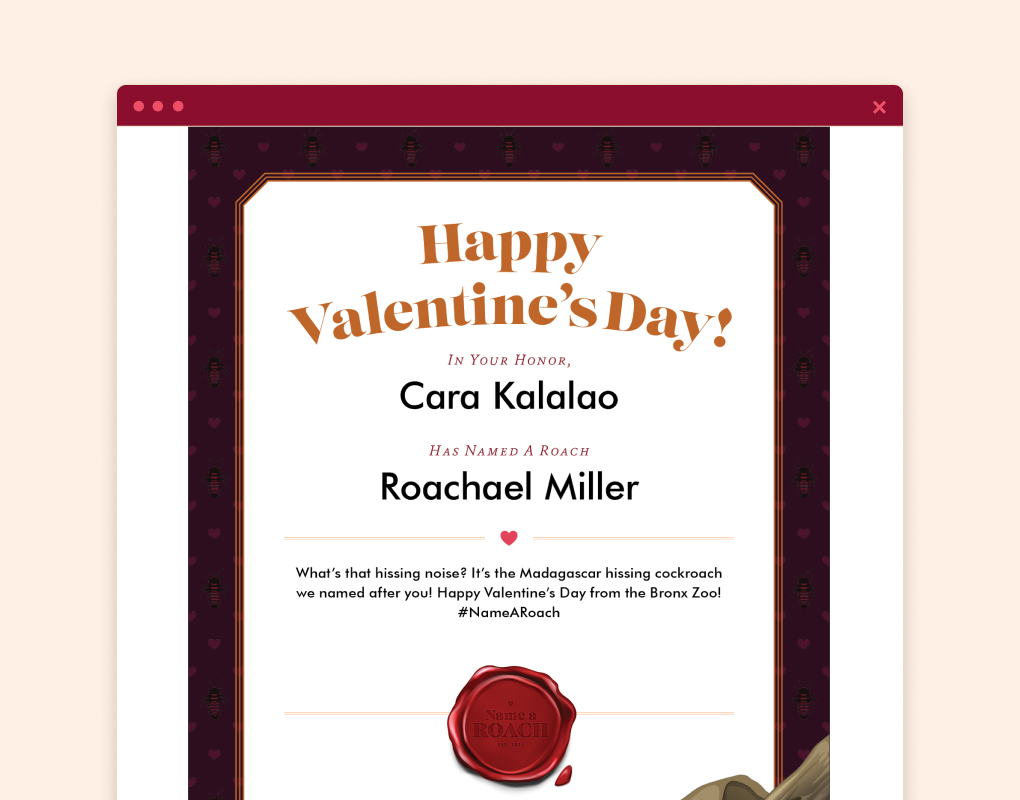 $15
Fully tax deductible
Give your sweetheart a Valentine's Day gift that keeps the romance going all year round. Name a Bronx Zoo Madagascar hissing cockroach after your sweetie and show them your love is eternal.
Fill out your information along with the roach's name in the form below and we'll email a hiss-worthy certificate to your special someone.