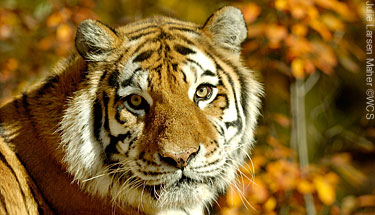 We're on the brink of the largest mass extinction since the dinosaurs, and it's a disaster of our own making. But we can bring species back – by bringing together people that care.
When you make a gift to WCS, you're joining a community that's on the front lines of the fight to save wildlife, securing a future these species might otherwise never have. And right here in New York City at WCS's five zoos and aquarium – the Bronx Zoo, New York Aquarium, Central Park Zoo, Prospect Park Zoo and Queens Zoo – we educate visitors young and old about their role in saving endangered species. From big cats to tiny toads, we have been bringing the wonders of animals to millions of visitors for decades.
Your tax-deductible gift supports cutting-edge exhibits, first-class animal care and in-depth research to help threatened wildlife survive and thrive.
Join us by making a tax-deductible gift today. Tigers, gorillas, elephants, and other threatened wildlife are counting on you.
---