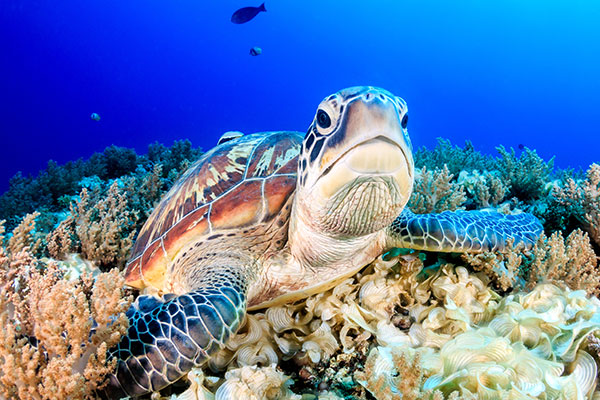 At the rate we're polluting, there will be more plastic in the ocean by weight than fish by 2050. That's startling. Yet we show no signs of stopping. Experts expect plastic production to increase by 40% over the next decade due to a rise in manufacturing.
At the Wildlife Conservation Society, we're working on this issue from all angles. We're collaborating with governments to increase the number of Marine Protected Areas worldwide. We're out on the water monitoring the health of species. And we're rallying support to reduce the amount of plastic pollution that reaches the sea.
Make a tax-deductible gift today and you'll join a committed group that's working to secure a future for wildlife in the ocean and beyond.