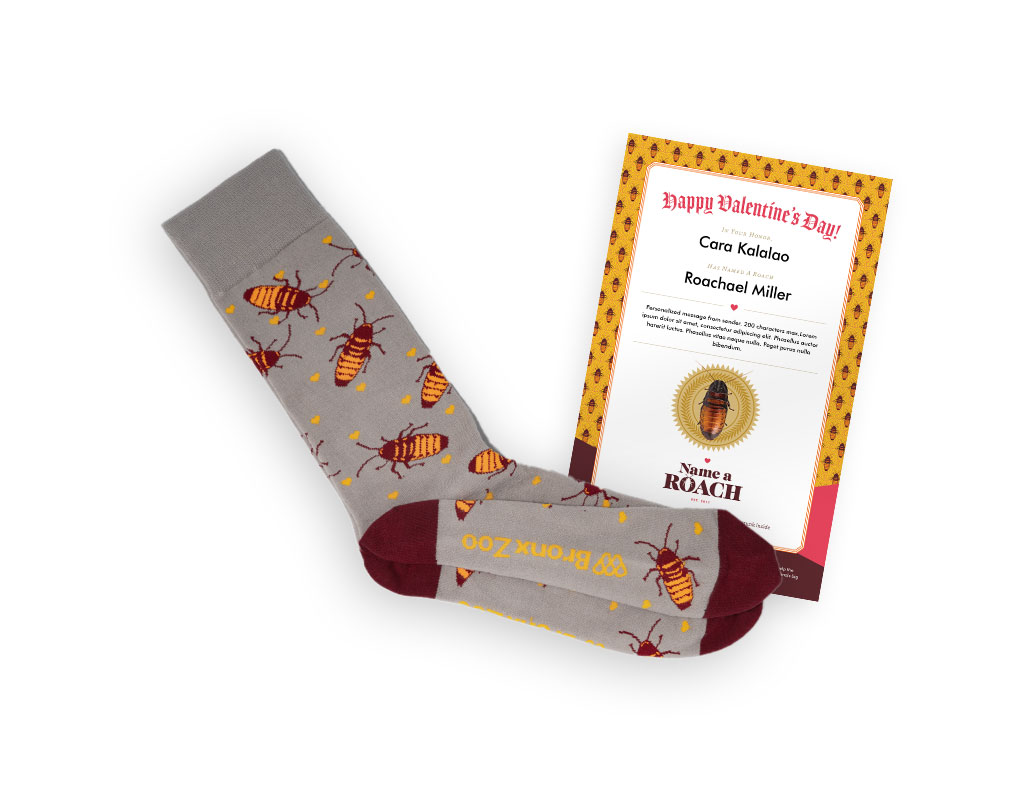 *Socks in size 6-11
$35 $23 tax deductible
Give your Valentine the gift that says your love is eternal. Name a Bronx Zoo Madagascar hissing cockroach after your sweetie. Then slip on your roach socks and your romantic evening will be all set.
Fill out your information along with the roach's name in the form below and we'll send you a hiss-worthy pair of socks.
Shipping Information
Barring unforeseen postal delivery delays, we expect orders placed by Friday, February 4 to arrive by Valentine's Day. Shipping available to the United States only. Shipping package label will contain a spoiler of what's inside.