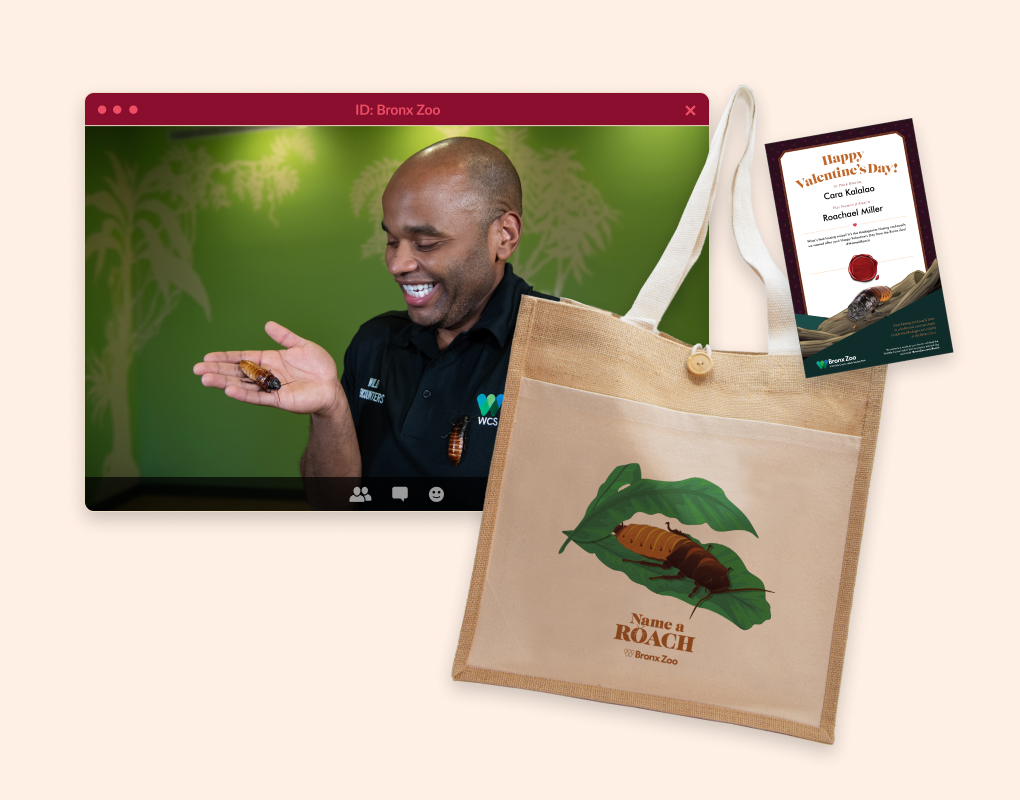 $60 Fully tax deductible
Give your Valentine the gift that says your love is eternal. Name a Bronx Zoo Madagascar hissing cockroach after your sweetie. Pair it with a one-of-a-kind roach tote bag, and enjoy a Valentine's Virtual Encounter with a Madagascar hissing cockroach - and a surprise animal guest.
Fill out your information along with the roach's name in the form below and we'll send you a hiss-worthy tote and your reservation for a Virtual Encounter.
Shipping Information
Orders must be placed by February 7th in order to receive the gift by Valentine's Day. Shipping available to the United States only.