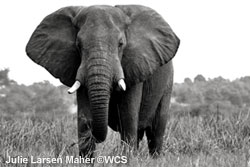 This rare $2 for $1 match offer means you'll have 3x the impact for wildlife today – and this generous offer couldn't come at a more important time.
Staying one step ahead of poachers and traffickers requires resolve and resources. Your help is crucial in letting tiger cubs grow up without fear, elephants wander without being shot at, and lions nap peacefully in safety.
Don't wait: until midnight tonight, your tax-deductible gift will be MATCHED $2 to $1, up to $275,000, TRIPLING your impact.